Do more with your bike by adding ebike accessories to it. Electric bikes are incomplete without the necessary accessories. Every E-bike needs additional tools, gadgets, and accessories to perform well. An ordinary electric bike may take you from one place to another, but it will not serve the purpose without proper accessories.
That is where ebike accessories come in. It is vital for electric bikes' proper function. These accessories make riding more fun and easier. For instance, ebike accessories help you maintain your bike well and assist you while riding your bike both on-road and off-road. You need to purchase different ebike accessories for off-road and on-road expeditions. It all depends on the ride and the nature of the terrain.
Following is the list of some of the most iconic ebike accessories of all time!
Front and tail lights
These bright lights are more than necessary if you are an off-road enthusiast. Any experienced rider knows how dark it can get when riding off-road. Those unfamiliar paths will not let you pass if you do not have bright enough front lights.
Front and taillights will work as navigators and reflectors for vehicles coming from all directions. Drivers will see you coming from a distance, and in this way, accidents can be avoided. These lights will also work as your companion on dark roads and unknown terrains. You do not feel alone when navigating unfamiliar roads and less familiar streets.
Front and taillights are a necessity for every bike. The price range of front and rear lights lies within $50 to $60 on Amazon. If you are a nigh-rider, you must install these lights on your bike.
Helmets
Helmets are another essential and life-saving accessory every biker should own! It is too dangerous to ride your bike without a helmet. They can save you from brain injuries in case of any unfortunate event or accident.
Helmets are necessary to wear according to traffic roles all over the world. So, if you are a responsible citizen, you must follow the laws. That is why you must purchase a helmet to save yourself from any injuries and as a good gesture to show that you respect the law.
Use a helmet with reflective material when driving at night. Helmets come with reflective material. The material produces glare when hit by light. Wearing such a helmet will help other drivers on the road to see you from a distance and avoid any unfortunate situation. You can get a good helmet for $150. This price is nothing compared to the security and protection a helmet provides. It should be your top priority to buy a helmet.
Front and Rear Rack
E-bikes often come without front and rear racks. However, these racks are vital because they provide a space to keep things and take them with you. If you want a smooth and silky ride along any terrain, no matter how uneven or bouncy the surface is, you must purchase front and rear racks to keep your stuff in them.
Front racks are popular among girls. They can keep flowers in them to provide their bike with an aesthetic outlook. On the other hand, rear racks are more popular among boys. These racks can hold bags and stuff related to sports such as basketballs.
Rearview mirror
If you want to convert your bike into a road-legal bike, you must own this ebike accessory. Rearview mirrors are essential for every vehicle. Name any vehicle, and you would find that they cannot come on the road without their rear-view mirrors.
There are people here and there, and constant traffic flow on the road and streets. It is impossible to navigate busy roads and highways without a rear-view mirror. This mirror will help you see who is behind you and how they are going. You can analyze the direction and intention of the driver behind you. In this way, you can make wiser decisions to avoid any accident or injury.
Saddle
There is nothing more important in a bike than a comfortable saddle. The saddle is the main seat on which you sit on your bike. If this seat is uncomfortable, then you cannot enjoy your ride. It will feel itchy while riding your bike, and it can also lead to health problems such as backbone issues.
You must install a comfortable saddle on your bike. You can buy these saddles from the market and easily install them on your bike. It will provide you with additional comfort to enjoy every second of your journey. Saddles can be very specific according to the type of bike you are riding and the way you use your bike. Different saddles assist in different modes. For example, there are different saddles for the below-mentioned categories.
The following are essential elements needed to be taken care of when choosing a saddle for your electric bike.
Shape
Size
Saddle curve
Padding
Saddle rails
Saddle's cover
Loud horns
Riding your bike on a busy road is not free from risk. There are all types of vehicles on the roads. From buses to heavy trailers, you must be aware of your safety.
All these heavy vehicles have their blind spots. It means that drivers cannot see the person or vehicle within a blind spot. You can horn your horn to let the driver know that you are here with your bike. In this way, accidents can be avoided. You can buy a horn for your bike for just $7 on Amazon, but a good loud horn costs you $20 to $30.
Cup/bottle holder
After purchasing your bike, a cup or water bottle holder is another essential item. Do not wait for tomorrow because you do not know when you need a cup or water bottle holder. It is among those ebike accessories that will be utilized daily. You can buy a holder and attach it to your bike and use it in times of need.
During off-road rides, a water bottle holder becomes a necessity. You must have a sufficient water supply to keep your body hydrated.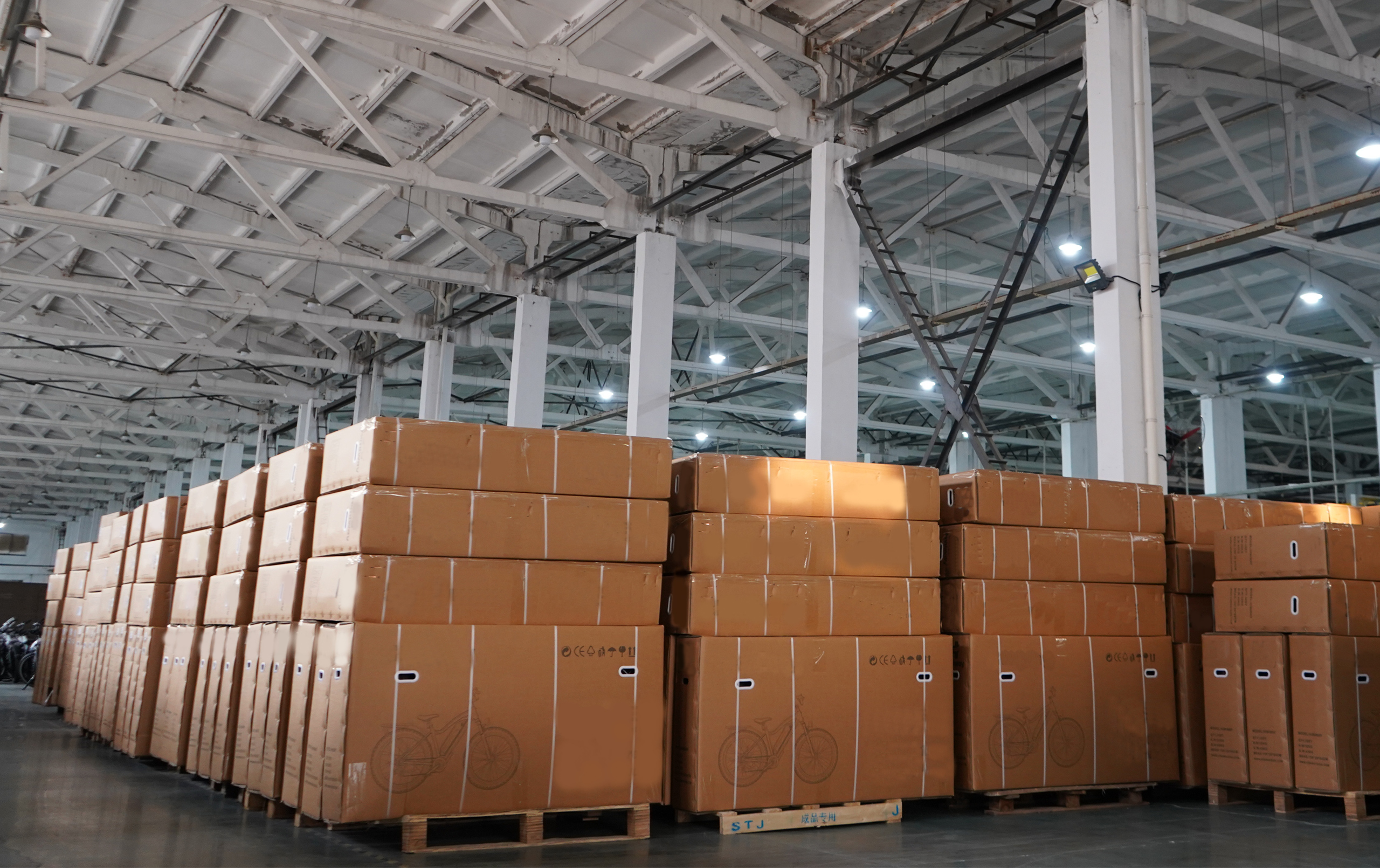 Strong U lock
U lock adds to the security of your bike. These locks come with built-in number lock technology. These key-less locks allow you to reset the locking pattern as many times as you want. They also enable key-less access to your bike. It means you do not need to keep keys with you all the time. Such a relief.
Choose a strong lock for your bike. Keep in mind important factors such as
Strength
Reliability
Price
Put the lock where it is hardest for the thieves to reach and open it. The best places are your front tire and the supporting stand and chain at the rear end of your bike. Any good U lock price ranges between $30 to $50.
Disc brake alarm
If you want to add an extra layer of security to your bike, this ebike accessory is the best option. Front disk ebike locks come with a built-in alarm. Only a fraction of force or motion can trigger these alarms.
If a thief touches your bike or tries to move it, this action will trigger the alarm, and the thief will run away. At first, a short warning beep will be given to the person. If the bike moved again within 5 to 15 seconds, the alarm sounded at around 90 to 120 decibels. You can buy this alarm from $25 to $30.
Safety glasses
Always wear safety glasses while riding your bike! Safety glasses are a must. They protect your eyes from dust particles and harmful rays. If you are a regular rider, you must pay heed to this crucial accessory.
Safety glasses can be your regular glasses. However, the original safety glasses come with additional protective measures such as curved edges to protect the sides of your eyes.
Ebike storage bag
Ebike storage bag is a must if you are an adventure lover. Imagine going on an off-road adventure, and when you reach there, you realize that you did not have the necessary equipment and related items.
Following is the list of ebike accessories you can keep in your storage bag.
Extra tube
Tire patches
Air pump
Screwdrivers
Chain tool kit
Folding multitool kit with hex keys
Storage bags also come in a lot of different sizes. The most suitable size is medium. In general, the size can vary from 25 liters to 50 liters of capacity. Choosing a storage bag is subjective and you should go with the bag that fulfills your requirements. You can buy good storage bags from Amazon and eBay. A good dry storage bag can cost you around $30 or more.
Slime for the tires
Smile for tires is all times favorite of mine; that is why I left them for the end! This marvelous technology has revolutionized the way vehicles move from one point to another. You need not worry about getting your tire punctured in the middle of nowhere. A smile can support your tires, and you can continue your journey. Smile offers you a smooth and tension-free ride, whether it is your city or any off-road adventure.
Conclusion
Ebike accessories are no doubt essential for every rider, however, choosing some for your E-bike is a subjective matter. You can like accessories more than the others. It all depends on your needs and preferences. However, it is a subtle reality and established truth that you need additional ebike accessories to enjoy the ride to its fullest.
Ebike accessories also help to improve your ride's performance and provide extra security and safety. A true biker knows how vital it is to have other ebike accessories if you want to spice up your ride.