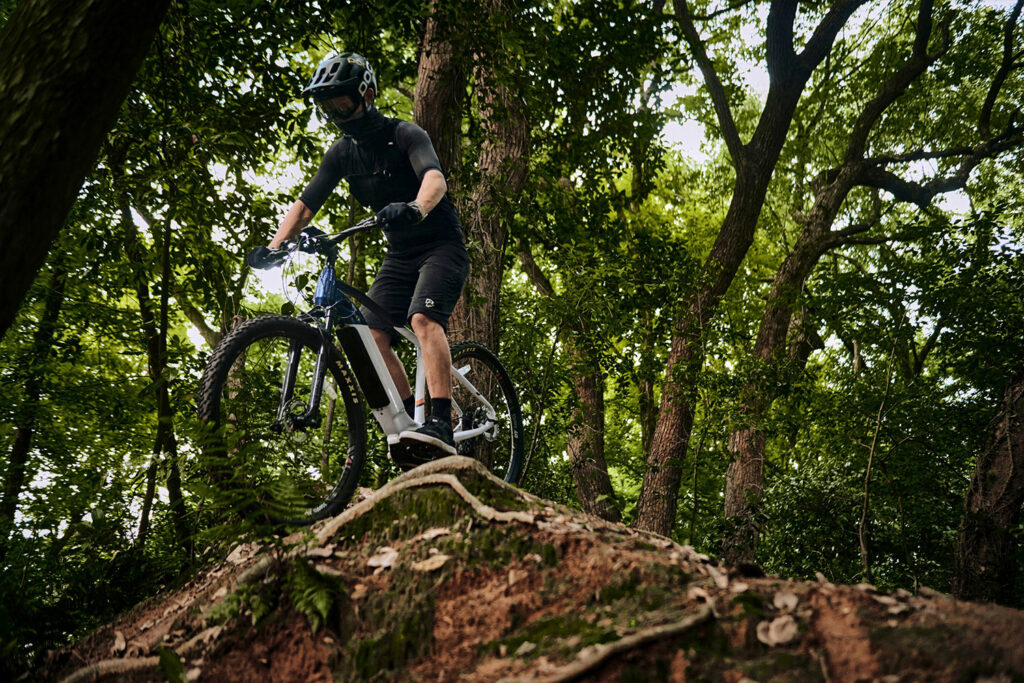 Trusted by top e-bike brands
10 years in business with constant innovation,
Haidong have become the reliable OEM/ODM partner with many top brands such as HIMIWAY.
*Advertised with permission from our customer HIMIWAY.
Custom order with logo 30-50pcs
Our top pick for your 2023 e-bike inventory.
The e-bike buying season is arriving soon, it's about time to prepare for your 2023 Invetory.
see our top pick beloew, and contact us for quick quotation and sample order.

We are here for you
For quick quotation, inquiry, sample order, just drop us a line!
Battery: 36V14.5Ah lithium battery
Motor: Mid motor 36V250W
Torque: 250W 80Nm
Range: 60km
Brake: Shimano hydraulic disc brake
Frame: Hard tail type AL6061
Tire: 29×2.4″
Color: Blue&White&Black&Grey

36V20Ah 21700 Advanced Waterproof High Density Lithium Battery
250W 45Nm Bafang Rear Hub Motor
Speed: 25km/h
HD LCD Display, Smart Unlocking, APP Link Available
Internal Cable Routing, Front Disc Brake, Rear Expanding Brake

BATTERY:72V 50AH(3600) Lithium-ion Battery,Removable
MOTOR POWER:3000W/5000w motor
Max Speed:52mph/62mph
Max Torque:130/180N.m
TIRES:2.5-19;3.33-17 Tubeless
Voltage:72V
Brake:F-Hydraulic Disc Brake/R-Hydraulic Disc Brake

Battery: LG 48V 30AH lithium ion battery
Speed: 24.8 mph(40km/h)
Motor: 500w 48v Hub Motor
Range: 80-100 miles per charge
Tire: CST 20″3.0″tire+Reflective Stripe
Shifters: SHIMANO 7-SPEED
Torque: 65Nm

Battery: LG 48V 14AH battery
Speed: 24.8 mph(40km/h)
Motor: 750w 48v Hub Motor
Tire: CST 26″ 4.0″tire+Reflective Stripe
Display: KD986 colorful display
Shifters: SHIMANO 7-SPEED
Fork: Adjustable Front Suspension Fork(via a knob atop the stem)

Battery: LG 52V 30AH battery
Speed: 34.2 mph(55km/h)
Motor: 1000w 52v Hub Motor
Lumen Output: 130Lux
Range: 80-100 miles per charge
Tire: CST 20″4.0″tire+Reflective Stripe
Shifters: SHIMANO 7-SPEED
Torque: 85Nm

Color: Matt Gray
Speed: 22 mph(35km/h)
Throttle: Right half twist throttle
Battery: PowerPack 48V-28AH dual battery
Motor:Bafang 48V-500W Hub Motor
Rim: BAFANG Mag Integrated Wheel
Chain: KMC Z8.3-7SPEED +EPT Antirust
Shifters: SHIMANO  M310- ALTUS-7SPEED

Battery: LG 48V-20AH 960WH Dual battery (Lithium Ion)
Motor: TBS 48V-750W Hub Motor
Speed: 28 mph(45km/h)
Charger:  48V3A
Shifters: SHIMANO ALTUS-7SP
Fork: Adjustable Front Suspension Fork(via a knob atop the stem)

Suspension fork and rear shorks to absorb smaller hits on the trail. 4.0" wide tires offers comfort and control. The ebike is easy to ride and capable of taking you wherever you want to go
The front and rear wheels are equipped with a dual mechanical disc brake system that pushes the brake pads on both sides to create a more evenly & stable braking during your ride.
Equipped with a 52V 1000 watt rear-hub motor, Coupled with a 20Ah Samsung/LG battery, you can enjoy your bike for up to 55 miles of flat terrain
Add mudguards,cadence sensor or samsung 48V battery to customise your bike to your choice.

A new model inspired by the old school 70's harley moto-style. Finished in a two-tone color scheme(midnight black frame and mustard brown saddle), multiple trapezoid geometry design, a chunky frame out of aluminum. The e-bike's specialized look is what makes it one of a kind
48v 750w/1000w or 52v1000W hub motor is optional for meeting you need
The vehicle gets its power from Samsung/LG 52v 20ah hidden battery in its uptube, which not only make space for saddle, adds more seating room but also could upgrade to 31.5 Ah if you'd like and travel 100+ miles per charges.

Bafang 750W brushless rear motor generates a smooth ride with 7 pedal-assist modes
LG 48V/20AH lithium ion battery allows you go farther out which range up to 72 km (45 mi) and easily provide you a day urban or mountain traveling.
Removable Front&Rear rack makes the ebike versatile. It works as both a cargo ebike for a week's worth of groceries and a daily commuter bike for carrying kids.
Low stand up height design makes the ebike easy to hop on and off and easy to stabilize.

Stylish design, simple taste, a lower step-through height to fit more riders.
Bafang 48V750W brushless gear hub motor and 20″x4'' fat tires let the bike gain maximum power and superior traction to overcome any kinds of roughest terrains: soggy ground, soft sands, thick grass, snow and hardpack trails
Equipped with a 48V20AH LG Battery, which gives the bike a long travel distance over 70 miles per charge on pedal-assist mode and 45 miles on throttle power mode
An intuitive user interface with a colored LCD  Ultra-bright screen, shows factors such as speed, pedal assist level, battery capacity, distance traveled and current load.
An adjustable front fork&rear shock suspension will bring you the max comfort.

HAIDONG Aquila electric mountain bike featuring the powerful Bafang 48V 1000w Mid-drive motor, offering 160nm of peak torque.
Plus sized CST 26″*4″ reflective fat tire with strong puncture protection , making it easier to roll up and over rocks and roots, and maintain their momentum and speed in all conditions. Making them popular for off road.
Lithium-ion 48V 20 AH Battery  looks great, could offers 120 miles range and characterrized by high energy density, reduced weight, and more charge cycles.
Best electric bikes components that are found, such as Tektro Hydraulic Disk Brakes, Shimano 8 Speed derailleur, RST suspension fork, and rear suspension with excellent compression and rebound adjust.
Small details make a big difference. When you ride a haidong ebike, lovingly design and premium quality components make your unique riding style.

750W Upgraded Brushless Geared Hub Motor. Use the latest updated inner ring specialized in high-temperature resistance and better heat dissipation, which can reduce the motor magnets' attenuation speed to guarantee a longer life expectancy.
48V 20AH Samsung/LG Lithium-ion Battery with a 5000mAh single cell capacity in a smaller size but larger diversity. A single charge can last up to 60 miles on pure electric power and over 80+ miles with pedal-assist. The battery will maintain 80% capacity after 800 charges.
26″X4″ Kenda all-terrain fat tires provide upgraded grip and superior shock absorption ability. Even in the most challenging terrains and weather conditions, these fat tires guarantee your safety and offer you an easy and smooth riding experience.
The 48V luminosity spotlight is 20% brighter than LED light. Visibility is improved to guarantee your safety while riding at night.

Please Note: The e-bike can be replaced with 500W Bafang Mid-drive, 9-speed freewheel, and Tektro brake.

The high-speed brushless gear hub motor can provide 750W power and 80Nm torque, which can help you easily conquer the most rugged terrain, such as sand, snow, grass, and mountains, etc.
Equipped with a Samsung 48V 17.5Ah battery to ensure long life and high performance. We provide a 2-year warranty on the battery.
In pedal-assist mode, we have a cruising range of more than 60 miles per charge, while in pure electric mode, it reaches about 35 miles.
LCD Display speed, mileage, power, pedal assist level, USB charging, etc information.