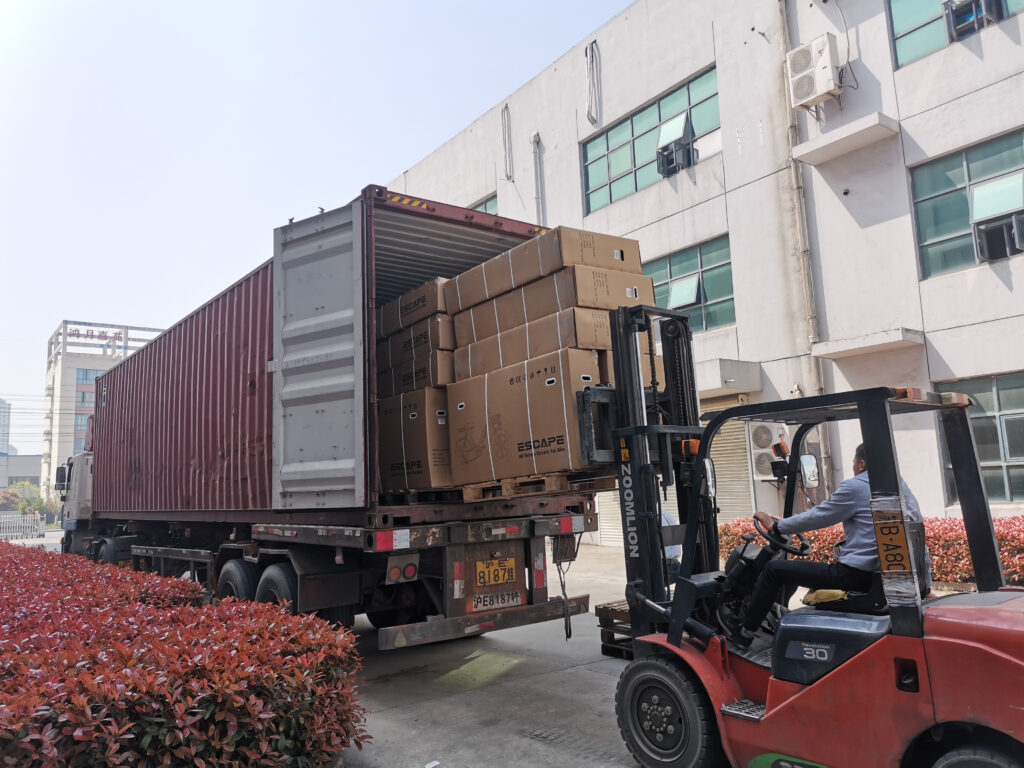 1. Fast orders processed in 3-7 days
Haidong has 4 large warehouses in the United States, distributed in California and Oregon and we have 1 warehouse in Canada. The total area of the warehouse is 10,000 square meters, which is enough to ensure sufficient inventory! We store various models of prototype bicycles in the warehouse, and dealers can pick up sample bicycles directly from the warehouse to save time. We have an assembly factory in Poland and a warehouse in Germany for fast transportation to European distributors.
2. Standard orders processed within 30 days
If you have personalized customization needs, such as battery replacement, motor specifications or body color, logos, etc., please let our technical team process the order and ship it quickly for you. We store a large number of brand accessories in our warehouse, such as Shimano gearboxes, Samsung batteries, Kenda tires, KMC chains, Tektro brakes, etc., which can be assembled quickly and conveniently according to the dealer's configuration requirements.
Address 1: 4228 Shirley Ave El Monte CA 91731
Address 2: 14225 Telephone Ave, Ste C ,Chino, CA 91710
Address 3: 4250 Shirley Ave, El Monte, CA 91731
Address 4: 7515 N. Leadbetter Rd, Portland, OR 97203
Germany Address1: Im Taubengrund 35, Kelsterbach, Hessen 65451
Poland Address 2: Ul. Gromadzka 5,05-806 Sokolow. Gmina Michalowice. Poland
Address 1: 575 Canarctic Dr, North York ON, M3J 2P9, Canada