We have 7 overseas warehouses, 4 in the U.S.(California& Oregon), 1 in Canada, 1 in Germany, and 1 assembly plant in Poland.
Over 10 years experience in ebike manufacturing. More than 100 skilled workers and R&D engineers help you grow business.
Help you set up and optimize the sales website like Shopify, provide a variety of resources to show product advantages.
Factory direct price, no middleman. Support ebike dropshipping to save the supply period and reduce storage cost.
We stocked large quantities of branded accessories to assemble at any time. 7 days for samples, 60 days for bulk orders.
With the German manufacturing techniques, our ebikes are of high quality and low price in the market, which can allow dealers to obtain more profits.
As one of the best ebike manufacturers, Haidong has consistently focused on manufacturing ebikes and escooters series for 9 years. We have rich experience in OEM&ODM, and a creative R&D team who can help you design the best ideal products. Based on our premium quality and service, we have long-term partnerships with global dealers. Our mission is to help your ebike&escooter business grow.
Haidong is a great company. They have great bikes, has also enabled me to make my own brand, so, which for, just being a second-year bike store owner, that's an amazing thing. So, you can really take advantage of their no logo bikes that you can get from them. They're great quality and they will put you on the right track with all their education and know-hows and videos. They really helped me out a lot. I look forward to having an awesome year with you this year.
Gary
What I wanted to do was I was thinking about maybe getting a bike lane and renting out bikes, so I was wanting to find a good bike line that had sturdy bikes at an affordable price that were long range and had good electrical components as well as good batteries.  All of their, all of the bikes fit this ticket. Haidong is a wonderful company to work with. If there's issues in shipping or anything they bend over backwards to really help you, which is very, very impressive to me. 
Craig
We service the DC, Maryland and Virginia area of the United States. And we're happy for our cooperation that we have with Haidong in their excellent ebikes and scooters. We're looking forward and are very excited to working with them in the future as we both continue to grow. And so far, we love the bikes and scooters that we've got out here. They're great to ride and not just great to ride but also to service and work on.
Max
When we are selling bikes we have to consider is how the client gonna answer for that. Wow, I love the bike I'm thinking about buying one for my wife I would recommend it to my friends. And the customer service of the supplier is amazing. He's always ready to answer any questions.
Brad
"There are many electric scooter suppliers in the market. Haidong has won my trust with its perfect quality and excellent customer service. We are in good cooperation!"
Gene
"The delivery speed of Haidong is very fast. When I first cooperated with them, their efficiency and high quality left a deep impression on me, so I have been cooperating with them for a such long time. I hope we can always maintain a good cooperative relationship!"
Victor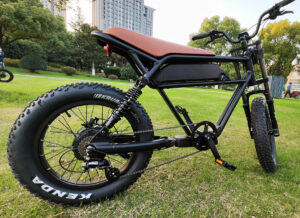 Uncategorized
Since the onset of the Covid-19 lockdowns, E-bikes have taken the transportation world by storm with their unparalleled convenience, efficiency, and eco-friendliness. But, as with
Read More »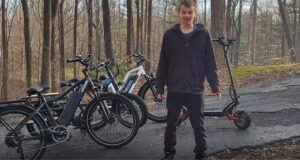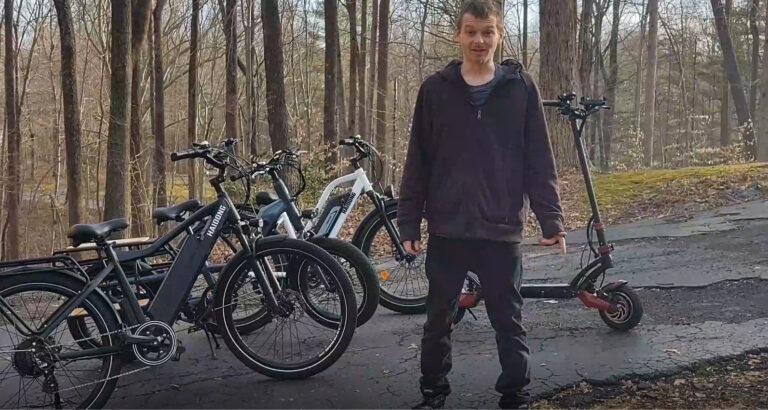 Knowledge
As technological advances continue to transform the world, scientists have been able to find innovative and eco-friendly solutions for reducing the environmental impact of human
Read More »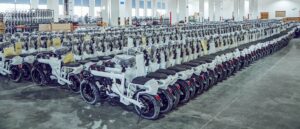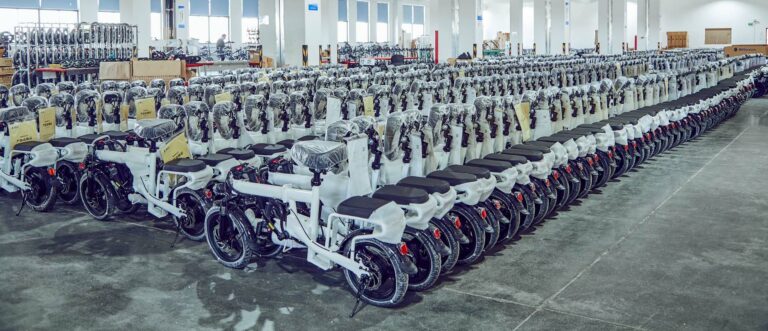 Knowledge
Cycling or biking is a popular activity among many individuals and an efficient way to reach your destination; whether you're going to the Town Mart
Read More »