People are shifting towards e-bikes for several reasons ranging from environmental concerns to economic commute and personal entertainment. But as they opt for these vehicles, they want them to be as easy to use as a car. It is the primary reason interest in the custom electric bike is increasing. People want to carry their groceries, tag their kids or pet along, so on. To meet these personalized requirements, they turn to get customization. It seems fun and exciting, but you need to do your homework before you decide to hop on the bandwagon.
What exactly do people get customized?
The simple answer is a lot. People can seek various custom options depending on their interests. Read along to find out some of the most common custom electric bike options.
Frame
The range of customization is broad. Some people, especially students, may be interested in getting a custom color for their e-bike. Fitness centers, educational organizations, or institutes can seek to have their logo printed/ engraved on the bike's frame. These are relatively simple requests. But if you wish to alter the bike frame, like changing the handlebars or pedals for added comfort or other significant aspects. Then it gets technical. You share your vision with the design team and request their comments on the feasibility of your request.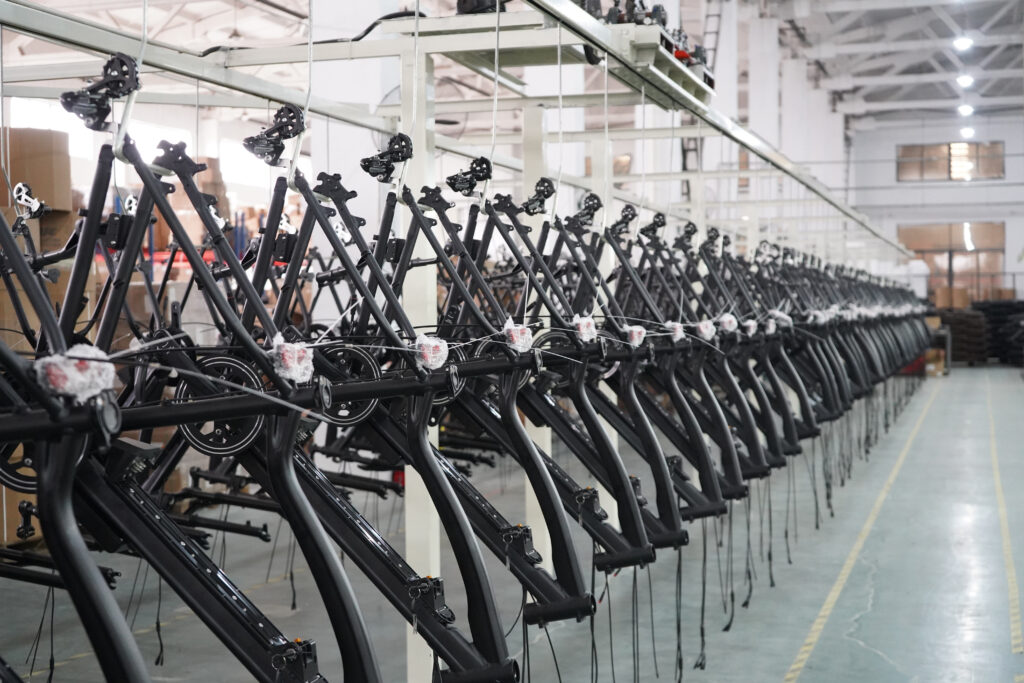 Carts
Many customers like to get the add-on of a cart or basket for their custom electric bike. It is helpful for delivery persons, pet owners, parents, or anyone interested to run routine errands on the e-bike. Understandably, adding a cart require far more technicality than a simple basket. You would like to discuss the material used to make the cart, the type and amount of weight it can carry, whether it will be suitable for your e-bike, and if your e-bike can power it.
Battery
E-bikes employ removable batteries, and if you got yours from a reliable manufacturer, they would be from reliable companies like Panasonic, LG, or Samsung. Battery packs usually come from other companies. And only match specific bike designs. However, customers can seek certain modifications depending on the bike designs.
Motor
An efficient motor can make or break the deal for an e-bike. Customers prefer sleek designs and a robust overload capacity. They might seek motor modifications to increase the efficiency of their bike sourced from a different manufacturer. In other cases, they might seek improvements for a better experience.
Where Can You Get These customizations?
You can either contact a reliable supplier and discuss if your custom electric bike is viable or not. The other, more reliable option would be to reach out to the e-bike manufacturers. The e-bike suppliers that offer custom options will have a set of customization available with them. Most likely, these places already have a clientele inclined towards customization, and they have established links with the manufacturers. It is better to get your custom electric bike from a dealer that has established a good reputation and whose custom custom electric bikes perform well. Do your research, ask the community of buyers, mechanics, or other experts that fix such stuff. You will learn which manufacturers and suppliers to trust.
If you directly contact a manufacturer, most likely you want more than just a paint job or basket/cart add-on. If it is something technical you want, you should either know the technicalities yourself or should get someone with the right expertise on board. In either case, you will share your sketches, modification requirements like battery and motor upgrades, features/control options on your LCD screen, and any design elements that you want to add. You share these requirements with your chosen manufacturer and wait until an agreed time to get a response. If the experts believe that your custom requirements are feasible, you will get a price quote and an initial breakdown of the procedure and milestones. Once you agree on the terms, the project will proceed to the next stage.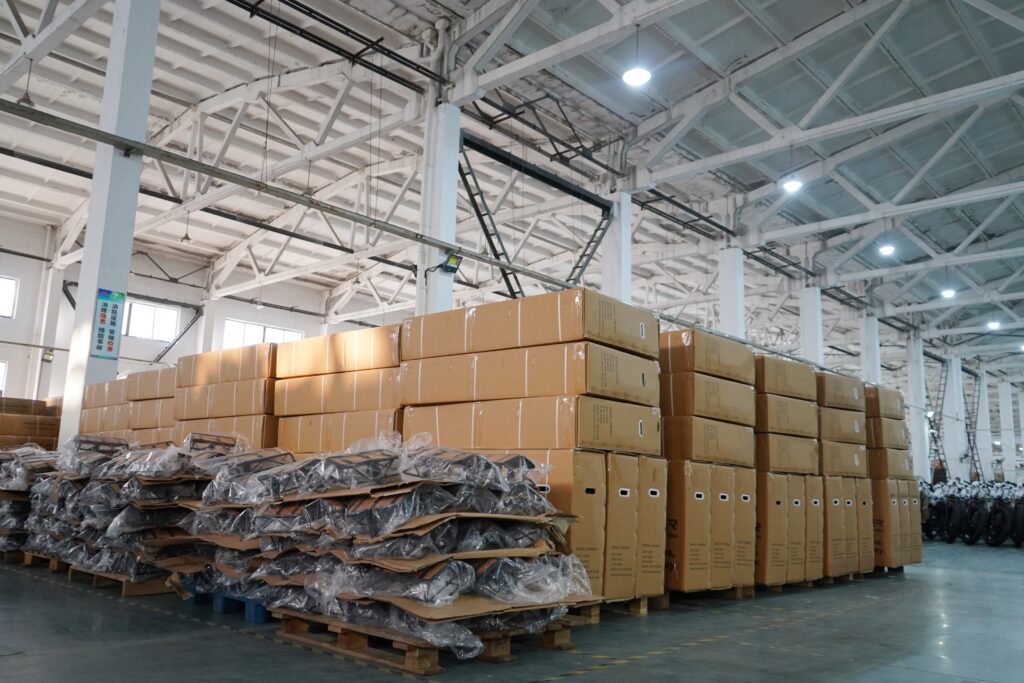 Monetary Concerns
As exciting as it can be to let loose the creative inside and get something made exclusively to your wishes, it has a cost, literally. If you are getting a product and want minor adjustments like color or small additions, you will get these for some additional charges.
However, if you are in the full-blown designer mode, it will incur more cost, both at your end and the manufacturer. In some cases, your project may require getting new molds and additional equipment. In other cases, though your custom electric bike may be technically feasible, the economical cost would be too high for an individual project. In some cases, custom projects are profitable only when produced at scale, at least a few hundred or thousand.
In either case, this is most likely the first piece of information that your manufacturer/supplier will share with you. It is better to have an idea of the price you are willing to pay for your customization. Be prepared for additional costs if you plan to get higher efficiency or performance requirements for your battery/motor.
Most manufacturers get their batteries from established third-party manufacturers. To upgrade those and build an efficient motor suitable to perform with the upgrade will necessitate some solid engineering considerations, lots of quality control and quality assurance procedures, and multiple rounds of trials until the final product is ready for dispatch. For these reasons, you should expect some advance payment requests from the manufacturer to cover the production costs.
Lead Time
Manufacturers have to make lots of effort in building a custom electric bike. Things cannot go straight from design approval to production. There is a pre-production stage where material procurement and consultations take place. These consultations can be both in-house or with the manufacturer's suppliers. Even when production does start, because it is a custom bike, you can not pre-empt everything. The manufacturer can run into unforeseen problems. Trial to assure quality and fix any issues they run into can take time. A good manufacturer with an established reputation will keep room for these issues in the timeline. You will get updates about a delayed lead time if there is one. Bear these issues in mind when you discuss your project. Ask them if they have done similar upgrades before. And if they can make informed estimations about how long it will take to work out your e-bike.
Final Thoughts
Getting your custom electric bike can seem very cool, and indeed it is. If your custom requirements have something to do with color and other outwardly non-design elements, then even first-time users can get an e-bike.
But if you want more technical upgrades, only try the customization once you become familiar with an e-bike. You don't necessarily have to buy a new e-bike to decide if you are comfortable enough with it to try custom options. You can easily find rental electric bikes in your locality. Try riding the rental bikes for some time, switch between varying power and assistance levels until you can decide what you want for yourself.
Legal requirements are changing quickly for e-bikes. Ensure you have done your homework on the regulations governing e-bikes in your area and have shared the information beforehand with your supplier/ manufacturer.
Conduct a thorough background check before you finalize the manufacturer to get your custom electric bike. Several brands get their parts from manufacturers with excellent engineering and technical skills. Look for such manufacturers and get your e-bike customized by them. Most likely, your preferred manufacturer is an overseas company. Scan for the manufacturers with overseas warehouses. They are more familiar with international demands, have stringent QC and QA procedures, and are more familiar with e-bike laws. Also, they are more adept at doing business overseas, so you are less likely to run into shipment delays or hold-ups.